June 21, 2023 Shining Summer Solstice Magnifications & Illuminations
Namaste & Happy Summer Solstice Shining Stars of Light Filled Beauty! Welcome to the circle of the sun celebration. At this midpoint and shortest night of the year, the light of purpose can be magnified; our divine magnificence as well as our debilitating shadows all illuminated for our good.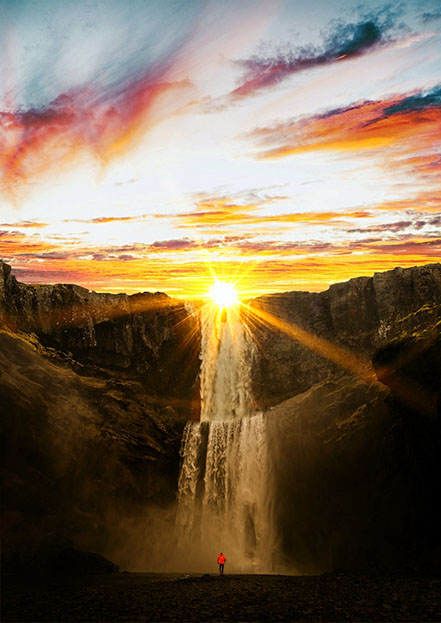 In the vlog below I speak and sing to the shadows and the light in celebration of illumination including connections to Juneteenth and Father's Day. I also offer 3 simple invitations for honoring this moment in time there and below. Solstices and Equinoxes are portals of energy long revered and honored by many of our ancestors. The energetic power is ramped up before, during, and after the actual times of light. Of course, the invitations are good any day, any time, we want to focus on our light and on the sacred.
Created June 20, 2023

SHORT!




Created June 20, 2023



Solstice Celebration Magnification of Illumination Invitations:
Do 1 or all 3 ~ Anytime you want to align with the shine of your divine design!
1. Turn your face to the sun, if even for a moment. Close your eyes and feel the light and warmth bathe your face. Say a prayer, focus your intention and attention on the light, or simply soak it up. You can also speak aloud or in your mind some gratitude for the magnitude of how the sun gives us light and life itself all over our pretty planet home.
2. Light a candle. As you spark the flame, give it your intention and attention. Call in the light. Acknowledge the light. Ask for illumination and/or give thanks for the same. You can surrender any pain into the flame. You can honor those that have gone before us. You can recognize the divine that is ever present, omnipresent, in this right now moment. You can align with the Presence, with the Light, with any or all who have ever done the same around the flame.
3. Witness, renew or set an altar. As I speak of in the vlog, altars are touchstone places whereby we can bring our mind and heart into remembrance and resonance with the divine. Nature provides so many altars of beauty from sweeping landscapes to the center of a flower where beauty is perfectly placed and smiling. You could just take a moment to witness an altar in nature that speaks to you and stirs your soul. Perhaps you have an altar in your home or many of them as I do. In this Solstice energy, it is a great time to revisit and renew your altar(s) especially with nature elements. If you are new to altars or it's been awhile, just center in your heart, set the intention in your mind, and go about finding and placing any objects that speak to your sense of the sacred. Create a place that when you look upon it, you will feel more centered and aligned with the shine of your divine design!
Whether you make an altar, or take a moment with flame or sun, may your heart be illumined in knowing the divine Love you are made of. In this Solstice shine or any moment of time, may you align with the shine of your divine design! Namaste Light of Love!