Unity principles:

Children's Version: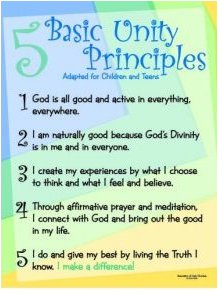 .
Adult Version: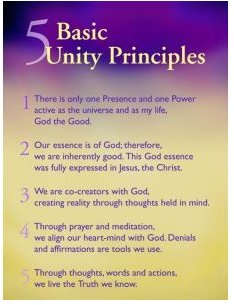 Unity:
Beholds all children as whole and perfect expressions of God.
Empowers children to fulfill their divine potential.
Teaches children to meditate and pray.
Invites children to experience a loving God.
Unity provides a strong spiritual foundation for children's lives.

For more on what Unity believes, go here!
Science Of Mind principles:
"The Science of Mind is the study of Life and the nature of the laws of thought; the conception that we live in a spiritual Universe; that God is in, through, around and for us."
- Dr. Ernest Holmes
Teaching Symbol
Thank you Austin Center For Spiritual Living
& Thank you to Michelle Quiter for her creative design.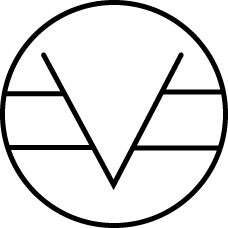 THE THREEFOLD NATURE OF GOD
AND HUMANKIND

IN THE TOP SECTION
Universal Spirit
which we also call First Cause, is the originating thought.
IN THE CENTER SECTION
Universal Subjective Mind
also called Law or Soul, which is the Creative Medium by means of which Spirit passes into form.
IN THE LOWER SECTION
the physical manifestation of Spirit -
form, effects, or conditions.

Science Of Mind Affirmative Prayer: Science of Mind uses a five-step affirmative prayer called spiritual mind treatment. The five steps are:

1. Recognition—know that God is all there is.
2. Unification—know that you are one with God.
3. Declaration—state your word for the circumstance
you want to manifest.
4. Thanksgiving—give thanks for your word being acted upon by the Law of mind.
5. Release—"And so it is!"
For more on what Science Of Mind believes, go here!