Rosh Hashanah
In Hebrew, Rosh Hashanah means, literally, "head of the year" or "first of the year." Rosh Hashanah is commonly known as the Jewish New Year. Rosh Hashanah is one of the holiest days of the year; beginning at sunset, this year on September 16, the Jewish New Year is a time to begin introspection, looking back at the mistakes of the past year and planning the changes to make in the new year.
No work is permitted on Rosh Hashanah. Much of the day is spent in synagogue ~ the synagogue is the Jewish House of worship like a church, temple, mosque. One of the most important pracictices in the synagogue this day is the sounding of the shofar ~ a ram's horn which is blown somewhat like a trumpet. During Rosh Hashanah, it is traditional to eat apples dipped in honey, to symbolize hopes for a "sweet" new year. The apple is dipped in honey, the blessing for eating tree fruits is recited, the apple is tasted, and then the apples and honey prayer is recited. http://www.jewfaq.org/holiday2.htm



Pray: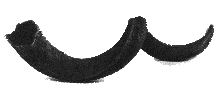 Shofarot - Blasts of the Shofar
We recall the time that G-d revealed Himself on Mt. Sinai and gave us the Torah.
"The whole world trembled at Your Presence, Creation shook in awe before You, when You, our King, did reveal Yourself on Mt. Sinai to give to Your People the Torah and its Commandments, letting them hear your majestic voice, your holy words out of flashes of fire. Amid thunder and lightening did You reveal Yourself to them, amid the sound of the Shofar did you appear to them."
The Shofar will be blown during the final battles of Israel with its enemies.
It will be sounded when our Exiles return.
It will be sounded when the Temple will be rebuilt.
It is the sound signifying the Presence of the majesty of G-d.
We ask that it be sounded again with the arrival of the Mashiach.
http://www.ou.org/chagim/roshhashannah/rosh3prayers.htm