Play:
Play with guiding and being guided today! Take turns with a loved one
having eyes covered ... guide each other in walking, feeling, or eating things.
Have each other smell or touch things and guess what they are.
Along the way, stay grateful as you playfully take care of guiding each other!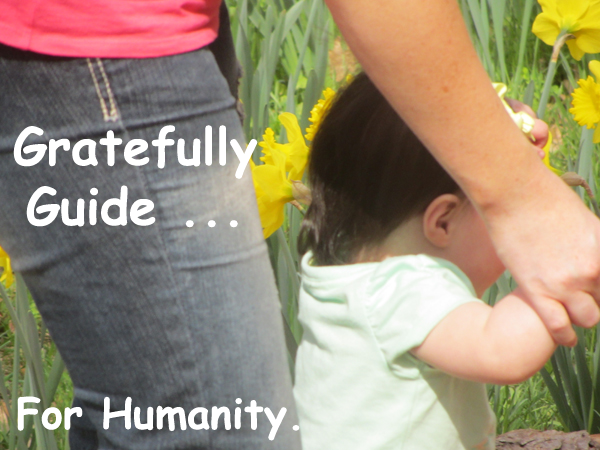 Pray:
Thank You Great Guiding Grace for Your ever present, omnipresent presence all around me as well as in and through me. I am so grateful to know that Your loving guidance is always available to me as a grace filled gift. I pray to feel You now and throughout the day and that others may also feel Your gentle goodness flowing through me ... perhaps even helping guide them to more of their good!