Play:
Live your gratitude today! See how many times you can remember to
express appreciation and thankfulness to and for everyone and everything!
BE Thanks Living in all you think, do, and say ... especially for any of
the stuff you may want to resist or say "no thank you" to ~ try to find ways
to feel and express gratitidue for ALL of it! BE grateful!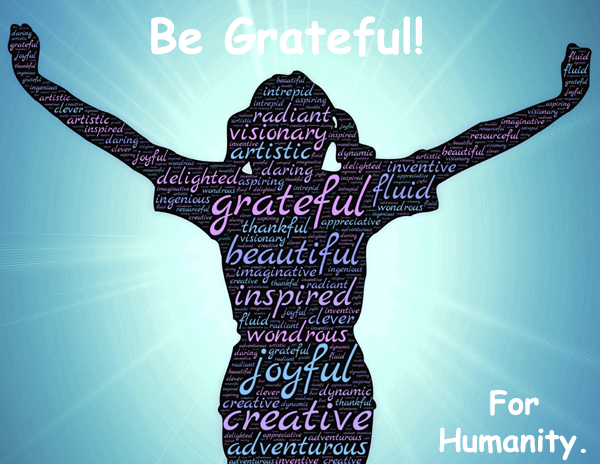 Pray:
Thank You Glorious Source of all that is. I center in my grateful heart with You now
knowing that my life is full to overflowing with blessings and divine order goodness.
May I be Thanks Living in this grateful awareness today and always ~ a grateful BEing of Love!