Play:
Give gratitude across the globe! Think of far away places and send
your thanksgiving for their presence here on earth. Send blessings
and Love too! You can randomly pick places by spinning the globe
or opening the atlas and seeing where your finger lands. We can give
grateful thanks and blessings to people & places we've never even heard of!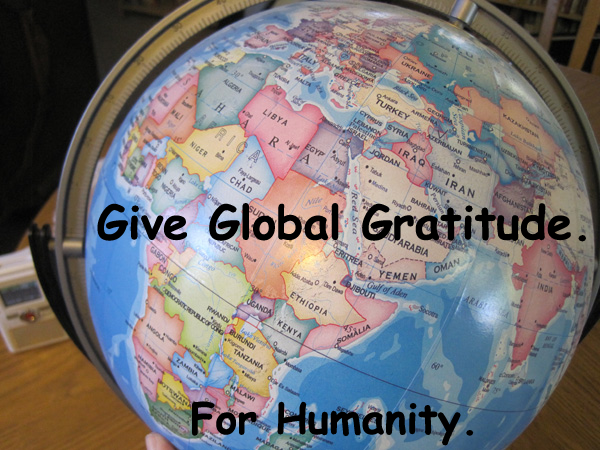 Pray:
Thank You Great Creator for this big wide world and all Your grace filled places across the globe!
I am grateful that so many different people, cultures, and landscapes make up this earth.
I pray for all those who need extra blessings ... all the places of suffering, hunger, war, pain.
May they know and feel Your Love there now. I also pray for all those who are celebrating life
in good and glorious ways. Truly, Your Grace blesses every place and every face. And so it is!