Play:
Play with forgiveness ~ and fire! Burning things up in a fire is a great way to release them
but you don't have to have a flame to fire up forgiveness. Make a tissue paper fire or a
picture of flames with bright colors and glitter. Then, write down any and all things
that come up for forgiving ... any hurts or 'wrongs' ready to be released.
You can write them right inside the paper flames and affirm that the fire of forgiveness
is freeing your mind, heart, and soul!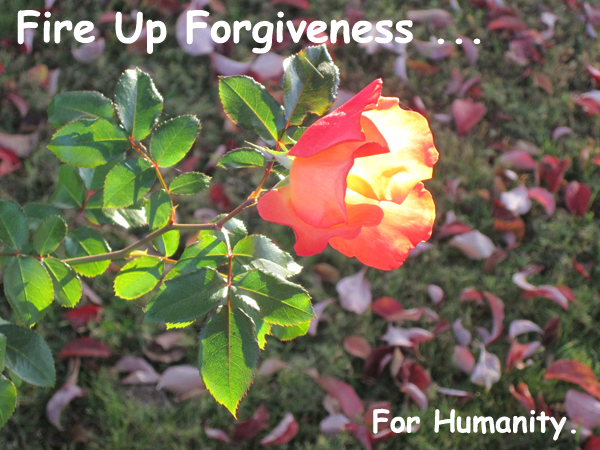 Pray:
Thank You Great Creator, holy Source of all freedom and forgiveness. I surrender to You any and all hurts in my heart, and all those in the heart of humanity. My faith knows that Your great power and Love can soothe all the suffering in existence. And as I fire up the forgiveness within me, I know that everything, even the pain, is all in divine order. I affirm this divinity with my faith in You!