Play:
Play with being fearless today!
Close your eyes and walk back and forth or around in a circle.
If you have a loved one who wants to play, walk hand in hand with your eyes closed.
Or do the trust fall together; take turns falling back into each other's arms ...
releasing all fear to complete faith and trust!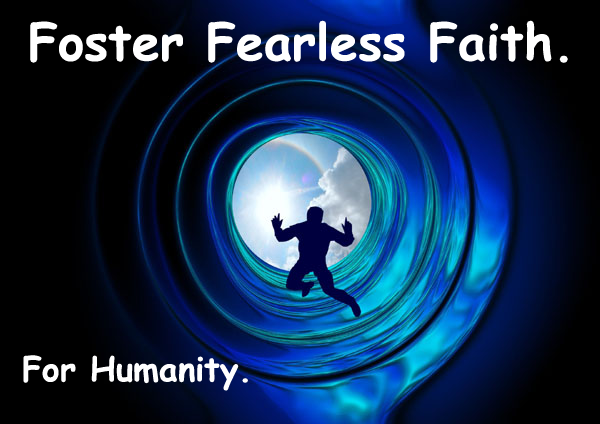 Pray:
Thank You Holy Essence ... divine Presence in me and in all of life. I breathe into You now;
feeling You breathing me. I feel the freedom found in my faith ... free of fear and any foreboding, I fully embrace this face of grace allowing it to fill me up fostering fearlessness as I go forward.
And so it is!