Play:
Put your faith in your footsteps today!
Imagine and know that the footprints you leave behind are filled with Love, joy, and goodness!
You could take some little hearts or sparkly sprinkles and leave them as you go ...
like a trail of your faith for all to see! Whether or not you or others can see your footprints,
know that they are always there. Faith is a powerful force we cannot necessarily see
but surely paves our path if we let it!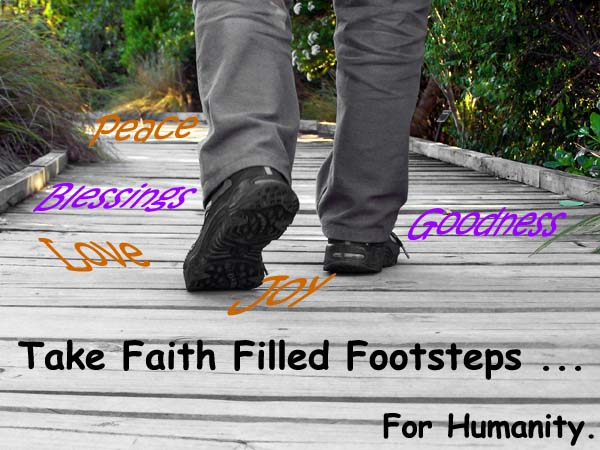 Pray:
Thank You Great Creator for Your divine and sacred presence everywhere present!
I pray to find you in all my thoughts, actions and footsteps today as I forge a path of faith.
Though I know You to be in every step, and every breath, forgive me that I so often forget!
May I stay awake and aware today ... remembering You and walking this prayer!