Play:
Play with your food today! Ask the food you have at hand how it can nurture your body;
then ask how that food would like to play before being eaten! Make shapes on your plate;
flowers, faces, airplanes, animals! Thank all the energies that formed your food as you play with it;
thank the energies of the sun, water, soil, farmer, truck driver, store owner ~ so many to thank!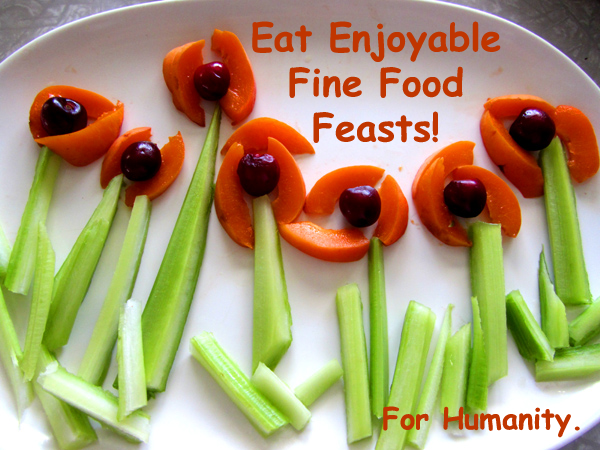 Pray:
Thank You Holy Creator for this sacred gift of life. I give thanks for the food available to me and how it nurtures my body with energy. I pray to choose my food well this day ~ just enough of it and not too much! I am so grateful to have plenty of food and for all the many hands that brought this food here. May they all be forever blessed. And for all those that are hungry this day, may they be doubly blessed with food they can eat and food of the heart to comfort them.
May all beings be fed with Love and abundance. Amen.