Play:
Consciously co-create caring today! Show someone or something how much you care with a soft touch or word, a surprise gift or helping hand. With your conscious, co-creating heart guiding you, any small act will do! Give a plant a drink of water and tell it what it means to you. You can also take care of any ~ body or space ~ that needs attention ... cleaning, clearing, communicating!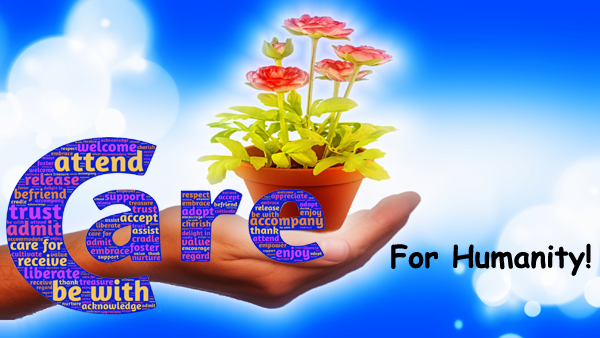 Pray:
Thank You holy divine essence and presence for your tender loving care ... for me and for all of creation! Centered in my heart now, I am so well cared for bathed in Your light, Love,
holiness, and goodness. May I pass this on to others this day ... and every day ... everywhere ...
in a circle of grace filled Love & care!