Play:
Breathe in your blessings! Make a list, on paper or in your mind and for each blessing on your list, take a deep breath of Love. Know that the Love you are has co-created all the blessings you have!
Feel your freedom in thoughts and see if you can walk lighter wherever you go!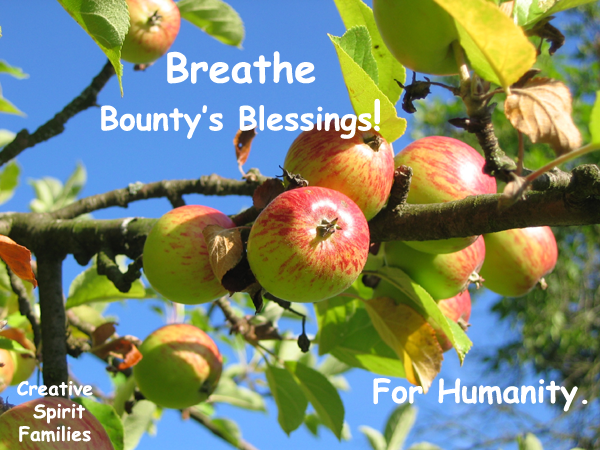 Pray:
Thank You holy Source of Love! I take a deep breath of the bounty that You are now.
I breathe in Love. I breathe in my blessings. I am fully breathing now … beautiful, bountiful Love!