Play:
Blow bubbles today! Watch your bubbles floating free and see if they can remind you
of your own inner beauty and gifts ready to playfully float into the world!
And when you see bubbles pop, know that their beauty has still
graced this world forever ~ just like you!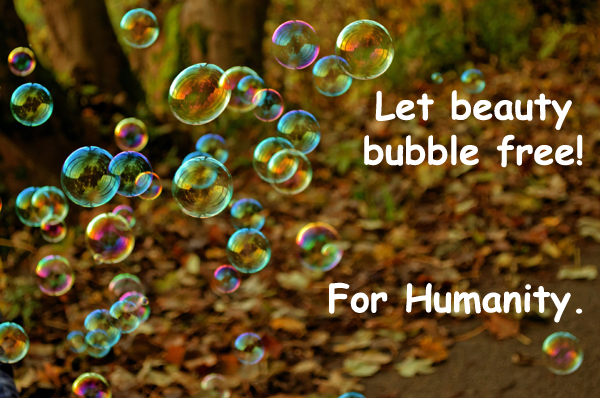 Pray:
Thank You divine Creator of life, Love, beauty & blessings.
May I live free the beauty in me, this moment, this day, and always.
Blessed Be Beautiful Bounty!