Play:
Tag as many of your beautiful blessings as possible this day!
Every time you are aware of your abundance, lightly tap that something or someone
and say, "I see your beauty! Thank you for blessing me!"
Of course you can do this silently too but try speaking it aloud
and see your touch of appreciation activate even more beauty and celebration!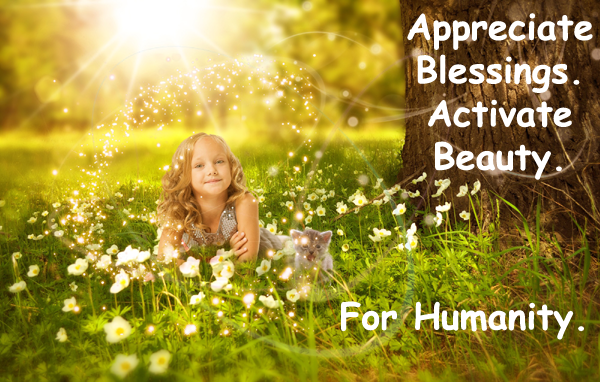 Pray:
Thank You, thank You, thank You holy Creator for the abundance and beauty
we are all so richly blessed with. May I be awake and aware of my abundance
this day and always, fully grateful for the bounty and beauty of all my blessings!