Play:
Play with your pet ~ or someone else's today! You can also play with big animals like
an elephant or giraffe in your mind. What animals do you adore? Play with one or more!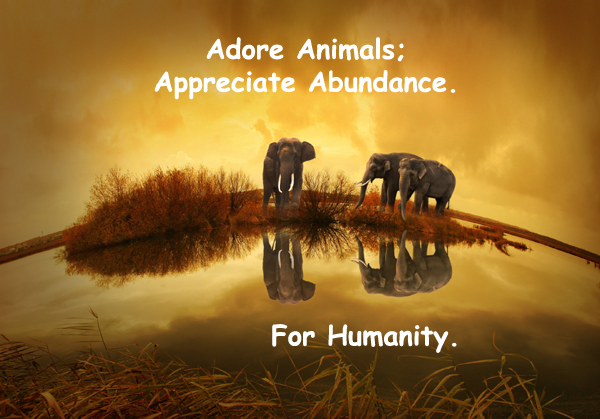 Pray:
Thank You Creator for all the animals on this planet. I pray for the safety, well being
and fair treatment of all of them. May all animals and human beings be well, at peace, loved
and well cared for. We are all a big family of Love!